Check in: What do you want to cultivate?
Hosted by Cisco and Catherine

Love connection
Conscious society
Love
Connection, community and circle practice
Kindness to myself and others
Happiness
Kindness
Going slow to move fast
Peace
Seeds of this practice into my life
Positive consciousness
Co creation
Community that connects authentically

People that take a deep breath before they speak
Courage and support others to step up
Co exploration and asking questions
Conscious co-existence
Heart centred community
Affirmation and see what is beautiful
Authenticity, water
The land and heal our soils
Divinity
Understand and positive action
Courage to walk with open hearted outside of here
Authentic feeling of love for myself and all the beings and thing
Attract more positivity and more of this in our community
---
Process design
We learned about achitecture and processes for designing and harvesting conversations and projects that matter
The simplest form - need, purpose and a powerful question
---
Designing for wiser action
Community engagement for the Yogi Art schoolNicole

Next Wise Steps

Clarify steps with owner
Form two circles
- For children: What do we want more of in school?
- For adults: How can school nourish everyone involved?
Engage local community
Form a hosting team

Grateful for

The whole weekend
Being surrounded by people with so much to share
Inspiration and support​
Bringing Participatory Leadership into three levels of Video Volunteers - Goa core team, state offices and community correspondentsJessica

Next Wise Steps

Video Volunteers to intro circle practice in meetings
Invite Australian hosts to the office for a workshop for the team and see where that leads
Involve community correspondents to a conversation about the next phase of of VV

Grateful for

Circle practice - all flows from that
Articulate, interesting, listening people
---
Two loops theory
​of systems change

We learned Brekana Institute's theoy of systems change, known as Two Loops.

We placed ourselves where we saw ourselves in the two loops in our own systems.

Learn more
Meta-harvest: The Song of the Eagle Soaring
---
Closing circle and check out: What has bloomed in you?
The last jigsaw piece – how to move forward in the world. Still in emergent space – I want to deepen this practice in me now.
I came to do yoga – I feel pushed. I don't have to wait, just to do something
Great, warm radiance in my heart for those in Goa who want to walk in this heart wat. Sense of joy I I've identified in some in Goa. A beautiful heart web starting to weave… wouldn't it be amazing for Goa to be a hub – a holding space in its transience. A faith in my own gut and heart response – and a deep feeling of support from others
Feels like we've unveiled a room of Art of Hosting practitioners. Inspired by people here living lives of authenticity. I feel about the practice in a different way
A better understanding of the practice, and what I still need to learn – need to sharpen my sword. A lot of solutions can be accessed by listening to ancient wisdoms made visible through Art of Hosting.
So happy this is sprouting. I'm going to water and nurture those seeds so they bloom
Gentleness. You've welcomed us in many folds, holding our hands. I didn't miss my home. His feels like the interval – Goa, and the other half of the movie in Hyderabad. You have prepared me well. I see there is strength and something beautiful in this.
A feeling of gratitude to hosts who welcomed us with such openness. There was uncertainty about my place here – I'm certain now. A leader in my chair – at least the beginning of it. The power to ask questions, the four-fold practice. To host myself and others with open heart, open mind, open will – it's very strong
Biggest flower in my garden is gratitude – no ego here – everyone as humble learners. Humility – to come here with our gifts and we leave these gifts with you.
Self-realisation. I like frameworks. I want to use this in my organisation, I think it will be useful to plan. I think I will become a better listener.
I feel like now I can build. I've always started things – and now I feel like can actually build. Divine timing. I asked for this – to experience the magic I know I have somewhere. It's here, I feel enriched.
Shareholders – we share that magic and I'm grateful. One consciousness
I've never experienced such synchronicity and magic. Beyond words amazing. Gives me absolute truth that a more beautiful world is possible, I thought it before, I know it know. So grateful. I see my life's purpose in much more clarity – one of the most magic experiences of my life and I'll never forget it.
Confidence; on top of the world
I am possible
Circle of co-creation is so powerful
Creative and connected
What else can I do?
Discover a gift in me; meta-harvest
AOH has bloomed in me
Hold ourselves accountable to take action in our communities
Optimism that it is possible; desire to do something with it
I don't have to feed the cynic in me
I won't be going back to how I was before
New heart connections
Goa is so transient – hard to build community; people work so hard in season​

I feel like a practitioner now
Harvesting has bloomed; talking is one step; what comes out is where change can happen
Bringing your authentic self
Everyone is coming from heart space
Authenticity and heart connections
A deep sense of calm
We stepped in and stepped up and it's time to step out
It is two years since the journey started in Delhi; but it had to start in goa where there are people from all over the world; there had to be a beautiful alignment
This time the sun had to rise from the west
Deep gratitude and heartfelt thanks to everyone who answered the call to come
Goa feels like a home away from home
Being a mirror or reflection
Stepping into my potential as a human being
Having people witness that
Everyone here is living a life of their own choice
Co-creation; change starts now
The way we can show our gratitude is to take it forward
I have done a lot of leadership training but this is the most effective thing I have done,
Our duty is to take it forward
Friendship; I got to know my dear friends on a deeper level on this journey
Commitment; something is alive and singing there is no pain in saying a full hearted yes!
Anchoring in the fourfold flow
Feeling blessed for circle; circles of the past and those to come; show the support we have received blessed for amazing teachers and true teachers; who have come from a far land; who answered the call in their hearts
Most people in circle are my elders; my mentors; in circle mentorship just shows up, deeply and authentically
Deep sense of power and co-creation
Steward to land, self, wife, children all to come and all who have been blessed for being in this space right now
Sens of purpose and community
I am not alone to take my first steps on this path. Great to see people teaching and being in the flow, walking the talk
I wanted to escape by lunch on day one, but now I want more; comfort and feeling of support
The fire and the desire to learn more again
I had so much time; in unauthenticity it has pushed me way from doing any weird stuff like this
Rekindling my fire; continuing to learn and grow and share
I have always been in a lot of conflict in the world
Walking out with courage showing up when you didn't know what would happen
I can sit at home and think that the next evolution of human consciousness is possible; you have given me the opportunity to witness it; put my theory into practice
The world is in this room and it has shown its face. The new world.
The longer purpose; and my life's purpose have more clarity; for this I am grateful
Thank you for showing up with your authentic selves
Ask for what you need and I will do my best to support
Gratitude and farewell
Powered by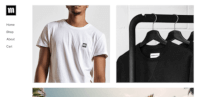 Create your own unique website with customizable templates.